Educational Organizational Planning Tool: Education Partnerships Program
4 min read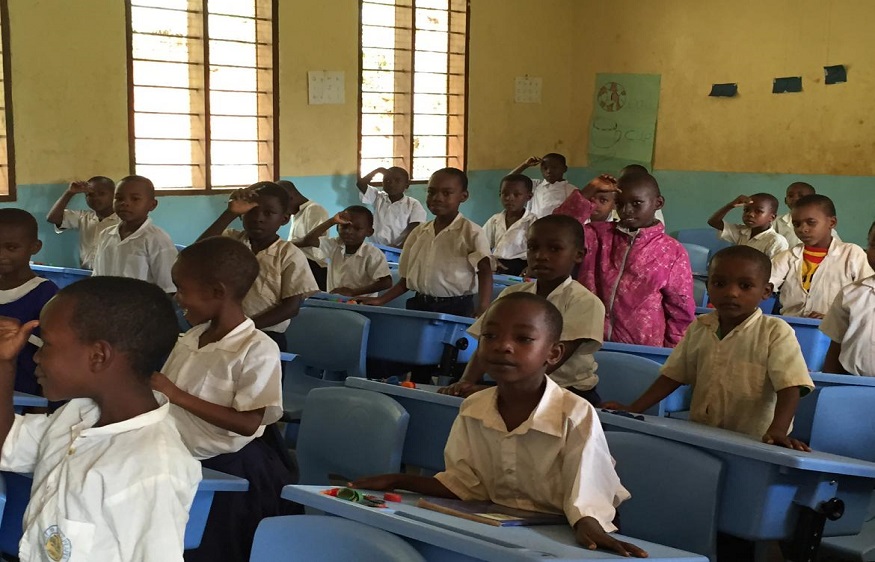 The Education Organizational Planning Tool was developed to support and build the capacity of regional First Nations organizations to implement education programs and services for band-operated schools. This education planning and self-assessment tool is inspired by the Governance Capacity Planning Tool (GCPT) which was developed to enable First Nations communities to create a capacity for long-term community-based governance based on current capacities, assets, gaps and priorities.
The essential functions of the educational organizational planning tool, which are drawn from the main functions of the OPCG , represent the main elements of organizational capacity:The introduction to each of the sections provides details on each of the essential functions.
The education tool also replicates the OPCG governance capacity development planning step-by-step approach that will allow regional First Nations organizations to assess their education governance capacities, determine their needs and priorities and develop a plan to build their capacity in the targeted areas.
The tool is divided into two parts: Part A is designed to assess core organizational governance capacities (as described above) and Part B is designed to assess the level of school services and supports that regional First Nations education organizations provide First Nations students and schools. Since there is a strong correlation between strong governance capacity and organizational performance, these two parts are connected. By establishing their core capacities for education governance, organizations are also establishing their capacities to provide school services and supports.
Organizations are encouraged to complete the Educational Organizational Planning Tool and submit a capacity development plan aligned with the seven core organizational capacities outlined above, in order to strengthen and clarify proposals in the area of ​​structural readiness under the Education Partnerships Program (EPP).This workbook will help you identify, prioritize and plan the development or strengthening of basic organizational capacities. Before starting your assessment, it is advisable to read the entire document. Familiarize yourself with the process of assessing, prioritizing and developing a plan from the start, as this will make it easier to use this planning tool.
STEP 1: Preparation
This step will help you organize the contacts and information you will need to complete the Educational Organizational Planning Workbook and structure your time and effort as efficiently as possible. It may be helpful to engage your organization's staff, board members, and your communities (school principals, curriculum directors, and elders) during the process of planning and assessing organizational capacity in matter of education.
STEP 2: Inventory of existing information and tools
This section will help you draw up an inventory of the main documents and sources of information that you have already developed for the purposes of your organizational governance.
STEP 3: Self-assessment and determination of the needs of the organization
The section on self-assessment and determining organizational needs is the basis of the educational organizational planning tool. In determining strengths and needs, this section will help you determine which activities and functions essential to organizational governance have already been implemented in an acceptable way and which need to be strengthened or developed.
STEP 4: Establish priorities
As every community is different, so are priorities, especially when it comes to development. By determining what your organization's governance needs are, you can set priorities to determine how and in what order those needs will be addressed.
STEP 5: Capacity development plan
This step consists of interpreting the information gathered during the previous steps and integrating it into a capacity development plan. A capacity development plan, often drawn up over a three-year horizon, must be flexible and adaptable. The plan should identify objectives, timelines, costs and performance measures for each of the projects being considered and will be useful for monitoring and measuring the success of capability development projects. The capacity development plan can be submitted as a supporting document accompanying a proposal for EPP funding to obtain funding under the Effective Schools for Student Achievement initiative, to further clarify and strengthen the proposal.
Step 1: Preparation
This workbook has been designed to allow a person familiar with their organization's policies and procedures to complete it on their own or through engagement sessions with representatives of education programs or of the community. Depending on your level of familiarity with these policies and procedures, as well as the complexity of the governance systems already in place within your organization, this could take more or less time. Additional opinions can provide a solid basis for discussing the issues in the workbook and ensure that the needs and viewpoints of community members are well represented. This step, which requires additional time and organization from the outset, will make the final plan more reliable.
Once your strategy has been chosen, schedule one or more sessions during the week to complete the workbook.
If you decide to complete the workbook on your own, take some time to think about key contacts, including community leaders, key staff or other knowledgeable people, who could help you to answer certain questions or provide you with useful historical background and knowledge. The table below is an example of a template for managing basic information about your organization and its key contacts. You can manage this information using a different template or format that you find easier to update ( eg , Excel or another information management system).