Roles and responsibilities of family nurse practitioners
5 min read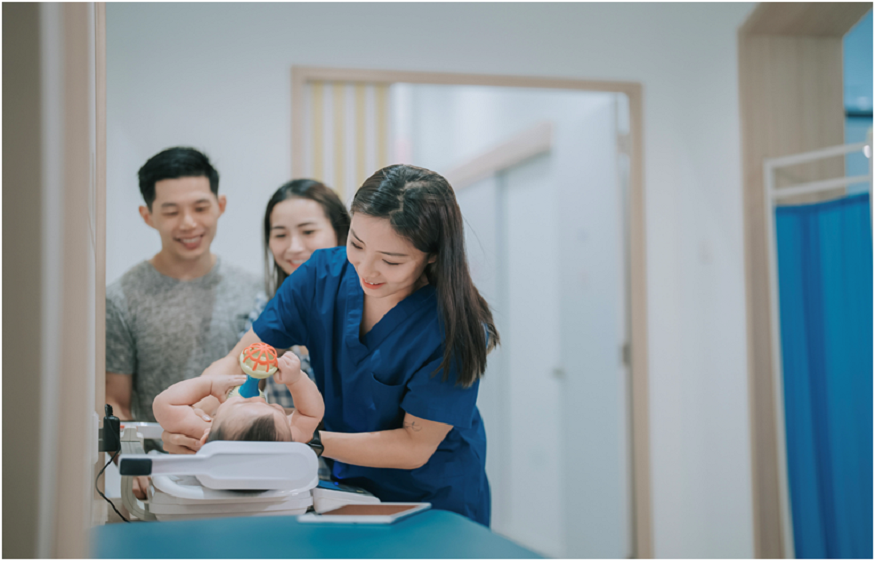 Family nurse practitioners are a vital part of the American healthcare system. It is a profession that pays reasonably well, provides challenges and offers practitioners a chance to grow.
Every day these practitioners provide care to patients of all ages, using their knowledge, skills and experience to treat a broad variety of illnesses and provide preventative care. FNPs specialize in both child and adult care, and they are found in just about every healthcare setting.
To gain family nurse practitioner skills, one needs first to earn a bachelor's degree in nursing and then register as a nurse with their state. After that, they should enroll in a master's degree nursing program such as an MSN or a DNP through a reputable institution such as Rockhurst University. With 100% online coursework in addition to clinical hours which can be completed locally, these programs can be completed either full-time or part-time and prepare students to provide quality care independently and act as a leader in advanced care nursing.
On-campus classes can take up to five years to complete, but those who want to fast-track their journey can enroll in online nursing programs. They are typically shorter, taking as little as two years to complete. Online programs are especially recommended for working professionals because they are flexible; they typically have no fixed timetable, and one can study when it is convenient.
Responsibilities of a family nurse practitioner
Before you decide whether you want to join the profession, you may want to have a look into a day in the life of a family nurse practitioner. Their roles and responsibilities often include:
Recording patient histories
Patient-centered care has become routine in most healthcare institutions, and a part of that is taking detailed patient histories.
Rather than immediately dispensing treatment for symptoms, healthcare professionals seek to know about the patient and their family. This is a good way of detecting underlying causes of illness, and it helps with the creation of personalized treatment plans.
Family nurse practitioners talk extensively to patients about their backgrounds and families. this information is then used in diagnosis and treatment.
Performing routine exams
FNPs are trained to perform basic exams. They play an important role in reducing patient waiting time in busy ERs.
Ordering and interpreting routine tests
FNPs have the authority in many states to order tests themselves. They can then interpret tests and diagnose patients. These nurses play a significant role in improving the availability of primary care providers across the country.
Providing basic healthcare services
Basic healthcare services may include procedures such as screening and immunization. A good example of this is during the COVID-19 pandemic when these professionals provided vaccines to the public.
If the role had been left to doctors, it would have taken an inordinately long time during which infections would have continued to spread.
Prescribing medications
Thanks to their advanced training and experience, these nurses are unique; in many states, they have the authority to provide prescriptions to patients. This makes FNPs a one-stop shop. They can take samples and interpret results, diagnose illness and provide prescriptions.
Creating and administering treatment plans
After a patient is diagnosed, the FNP will either create a treatment plan independently or work in conjunction with a doctor. It is the job of the nurse to make sure that the patient follows the treatment place, and monitor for progress or relapse.
Assisting doctors with procedures
This role can vary depending on the healthcare facility. In some cases, nurses perform minor procedures such as treating cuts and lacerations independently. In others, family nurse practitioners are expected to assist surgeons with minor surgeries and procedures.
Making referrals
FNPs can refer patients to other doctors for specialized treatment. If they assess a patient and determine that they need more care than they can offer in their facility, they make arrangements for the patient to see another professional who has the skills and equipment to provide the kind of care and treatment that is needed.
Educating patients
A family nurse practitioner takes the time to educate patients about their condition, its causes and what they can do to take care of their health. They may teach patients about things like diet and exercise, or they may even show them how to give themselves injections and administer medications at home.
A family nurse practitioner also plays an important role in educating the community about basic health issues to prevent the spread of disease and encourage overall good health.
Liasing between the patient and the doctor
By the nature of their work, nurses spend more time with patients than other healthcare practitioners. They can be liaisons, letting the doctor know about a patient's desires and vice versa.
Acting as advocates
Family nurse practitioners have a unique perspective on patients' lives and they often act as their advocates. They serve as the voice of the patient to make sure they have all they need to get better.
Educating patients' families
If a patient requires long-term care, the nurse co-opts the family and educates them about what needs to be done. They talk to them about the illness and how best to manage it. They also teach them how to provide the right diet and exercise and show them how to dispense medications.
Acting as leaders
Family nurse practitioners are highly trained, and they are qualified to work at the management level. They can supervise and train other nurses, organize duty rosters and they even work on budgets and fundraising.
What skills do you need to become a family nurse practitioner?
If you want to excel in this career, certain skills are critical. Apart from compassion, empathy and good communication, an FNP should be good at multitasking.
They should be able to carry out many tasks simultaneously without getting confused. FNPs should also be highly organized; they have a lot to do, and if they aren't well-organized, important things can fall through the cracks.
Conclusion
If you are just beginning nursing school, you may want to think about becoming a family nurse practitioner. It is a well-paying career with many job opportunities and can serve as a steppingstone into nursing management.