5 reasons to join public university in Ireland
5 min read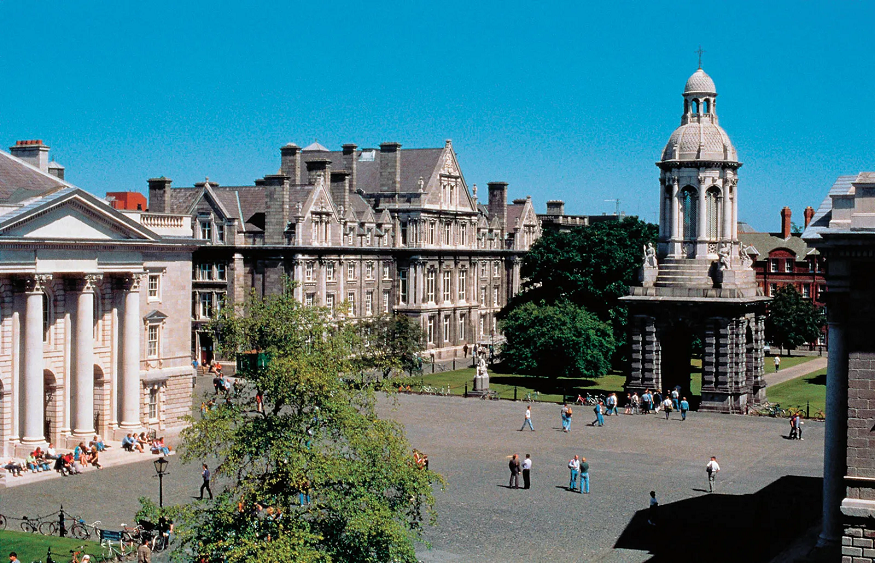 The top-notch institutions in Ireland provide a wide range of courses, making it a great place to study. These institutions are ranked in the top 5% of all universities worldwide by various rankings. These universities are renowned for their contributions to skill development, innovation, and research. In Ireland, there are three different kinds of universities: institutes of technology, private universities, and public university in ireland. Any of these institutions is an option for students wishing to study in Ireland.
1. Simplified Procedure for Applications:
It might be not easy to navigate the study abroad application procedure. But this trip is made easier by Ireland's Central Applications Office (CAO). You may quickly scan and submit required papers, input your TOEFL or IELTS results, and apply for the courses you choose by making an account on the CAO site. While some universities have their own application procedures, most universities still use the CAO, which guarantees a hassle-free application process.
The application procedure
International students must apply via the Central Applications Office (CAO), an online enrollment system for admission to public institutions in Ireland, in order to be considered for courses at government universities in Ireland. The steps involved are as follows:
Create an account and register on the CAO site.
Scan the necessary papers and upload them to the site.
Send in your TOEFL or IELTS test results.
Send in the application cost.
Apply for courses at the universities of your choice via the CAO.
Utilize this account to access all the information on your application and its various phases.
Nevertheless, the CAO website does not allow you to apply to all public institutions, even those in Ireland that accept overseas students. Thus, kindly confirm with the institution before to submitting your application. You may verify the prerequisites for admission by visiting the university's own website.
Fee for application:
Additionally, the application cost differs for every institution. The cost of attending a public university is determined by the institution and the programme for which you are applying. Visit the university website to find out how much the application cost is. However, certain institutions in Ireland don't charge an application fee.
Language requirements in English:
Obtaining the necessary score on English language proficiency exams like the TOEFL or IELTS, according to the institution, is one of the English language prerequisites for public universities in Ireland. Even so, these Ireland public universities for foreign students may exclude you from taking English language examinations if you completed your undergraduate studies or earlier schooling in an English-medium school, even if English is not your first language.
International students may study in Ireland without taking the IELTS or any other English language exam, even at public universities.
2. Openness in Tuition Fees:
A common misperception about education in Ireland is the idea that all students get free tuition. While this is the case for inhabitants of the EU and EEA seeking undergraduate degrees, tuition is still required of foreign students from other nations. These costs for undergraduate, graduate, and doctorate degrees range from 9,800 to 35,000 Euros per year, making them surprisingly affordable. since of this clear pricing schedule, you can properly manage your budget since you will always know precisely what to anticipate.
3. Scholarships Availabile:
Your academic goals should never be hampered by financial restraints, and Irish colleges are aware of this. Ireland has several public universities. These government and institution-based scholarships provide students the chance to pay for their tuition and concentrate on their studies. Examining and submitting applications for these scholarships might greatly reduce your financial load.
International students may also apply for scholarships at Irish public institutions. The government or the universities themselves provide these. After reviewing the qualifying requirements, they may submit an application for these scholarships. Public colleges provide scholarships, some of which are as follows:
Scholarships for International Students at NUI Galway
Scholarships for International Students at DCU
Awards at Maynooth University
Excellence Scholarships at UCC
Scholarships at UCD
UCD USA financial aid
Scholarship for Undergraduate Excellence at UCD Global-USA
Sutherland School of Law at UCD
Scholarships at the University of Limerick
4. Wide Range of Course Options:
The range of courses offered by Ireland's public institutions is remarkable, including both technical and business-related subjects. Whether you're interested in Aviation Management, Cyber Security, Business Analytics, or Artificial Intelligence, these universities provide innovative programs that are designed to satisfy the needs of the always changing labor market. Following your passion in a supportive educational setting gives you the information and abilities you need to succeed in the field of your choice.
5. Highest Caliber Education and Maximum Exposure
Country Speaking English:
Ireland is a nation where English is spoken. As a result, a student who is proficient in the English language will have no trouble integrating into this nation.
Excellent Instruction:
The government universities in Irelandare well known for producing highly qualified graduates. Students from all fields of study may choose from a large selection of courses. These include prestigious business institutions, centres of distinction in science and technology, and esteemed faculties of arts, humanities, and languages.
Accessibility:
Furthermore, the Irish government has made significant investments to raise the bar for higher education. This is evident in the state-of-the-art academic facilities that the nation's public universities have. In addition, the Irish government offers 1,500,000 Euro undergraduate and graduate scholarships to Indian students. The "Government of Ireland International Education Scholarships 2021" program offers qualified overseas applicants up to 60 scholarships for a year of bachelor's or master's degree study each year.
Work Licenses:
Studying abroad may burn a hole in students' wallets, given the present state of the currency. In light of this, European nations such as Ireland provide work licenses, often referred to as green cards, to foreign students. Additionally, a lot of colleges provide overseas students with internships so they may get practical experience in their chosen professions. In order to provide financial help to overseas students, the Irish government also offers loans and scholarships.
Leaders in Global Business:
Leading international corporations are based in Ireland, including Apple, Pfizer, Google, and Facebook, to mention a few. While studying overseas, students may benefit from such a dynamic business environment and get fantastic internships and training.
Conclusion
Selecting a public university in Ireland is an investment in your future success rather than merely a step toward a higher education. The atmosphere that is created by the expedited application procedure, open and honest tuition rates, easily available scholarships, wide range of course options, and vibrant campus life fosters the development of your skills, widens your views, and realises your goals. Set off on your academic adventure in Ireland, a place where you will not only be supported but also have your goals honoured.