HOW TO SUCCEED IN YOUR RECRUITMENTS WITH DIGITAL?
3 min read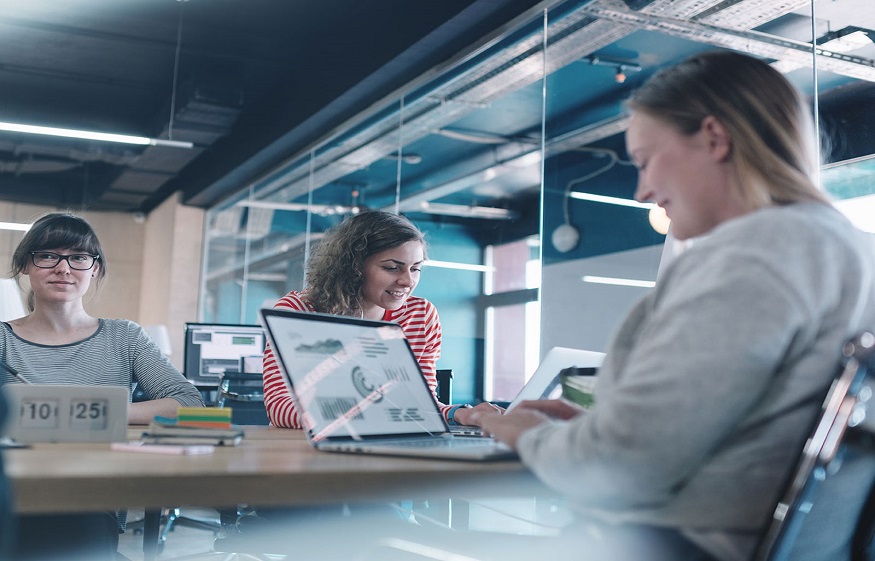 According to the Rexecode-BpiFrance Le lab barometer published in November 2021, 73% of VSE and SME bosses have felt a need for recruitment over the past 12 months. Among them, 79% faced difficulties in hiring. Moreover, in France a little over a third of vacancies have been vacant for more than six months, including 12% for more than a year. These figures perfectly illustrate the difficulties faced by business leaders in recruiting. To remedy this, digital is a real asset.
Online recruitment, also called "e-recruitment" or "virtual recruitment", consists of a company using the internet to identify a large number of relevant candidates with a view to hiring them. Generally, job offers are published by recruiters on the Web (websites, social networks, etc.) where candidates present their CV in order to be contacted by potential employers.
By dematerializing a large part of the recruitment process, from assessment to hiring, the company gains in speed, efficiency while saving money.
The use of digital is all the more important as, with the health crisis, companies can no longer rely on trade fairs and physical events such as open days.
This is confirmed by the study "Recruitment and health crisis, analysis of sector transformations" (Opinionway for Bruce) which shows that 82% of companies had to adapt their recruitment methods with the health crisis (93% for the region Parisian). For ¾ of employers surveyed, digital technology simplifies the recruitment process:
This practical sheet reviews the advantages of e-recruitment, presents a list of interesting solutions and provides advice to help you find the talents your company needs!
What are the online recruitment tools?
Online recruitment: an asset for VSEs and SMEs
According to a study by Bpifrance Le Lab and Rexecode , 82% of VSE SMEs encounter difficulties in recruiting and 74% of them believe that the main reason is the lack of suitable applications. They deplore that the applicants lack motivation and skills. On the candidate side, it is the remuneration that poses a problem.
If online recruitment is very widely used by large companies, this is not yet the case for very small and medium-sized businesses whose managers still often tend to favor their network of personal relationships to find employees.
However , digital technology is an effective solution for recruiting and finding rare pearls .
What are the advantages of online recruitment?
Online recruitment has several advantages:
A strong point of online recruitment is its speed : instant distribution of your offers, rapid receipt of applications, possibility of holding job interviews remotely… You save time in your recruitments. This is a real asset, especially in emergency situations.
Half of the recruiters questioned by Meteojob declare having recruited new employees this year without having met them physically. And for 4 out of 10, the rise of digital solutions has helped to speed up their recruitment process .
Digital also makes it possible to address a larger pool of candidates , beyond its geographical area.
Thanks to social networks, it also offers the possibility of reaching current employees , who are not actively looking, but who could seize a new professional opportunity.
These characteristics therefore make it a particularly interesting tool for identifying specialized profiles in employment pools far from major urban centres .
Digital technology also makes it easier to save your candidates' data and thus makes it easier to reuse them for a subsequent recruitment campaign . But be careful, if you create a database of candidates, plan to ask them beforehand for their agreement .
Developing your employer brand
Publishing job offers on the internet and social networks fully contributes to the image of the company: it is a showcase of your dynamism and your growth . We are talking about employer branding .
The employer brand refers to all brand image issues related to the management of human resources and the recruitment of a company. It is increasingly valued by companies, which have become aware of the need to invest in implementing appropriate communication to attract and retain talent.
This is to make information on jobs, salaries or working conditions in your company accessible to potential candidates. By developing a transparent and attractive discourse on your corporate culture and your commitments (especially in terms of corporate social responsibility ) you contribute to the image of the company and increase your chances of attracting the best profiles. It should be noted that young people are increasingly sensitive to the employer brand . Thus, according to a recent study carried out by the firm Gartner among 2,800 young candidates, 65% ended the application process after discovering certain aspects of the position or the company that