The Top Benefits: Obtaining a Certificate III in Childcare
3 min read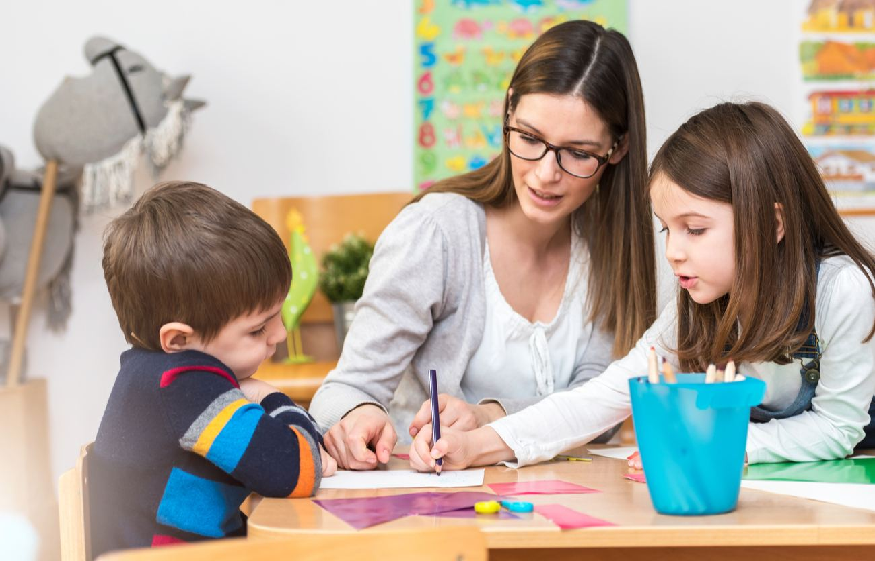 As a result of the growing need, more people are getting training in childcare to improve their prospects of finding work in the field. These classes might pave the way for you to join the rapidly expanding certificate III in early childhood education and care in Melbourne. Consider being trained to care for children if you love working with or being around them.
These classes might teach you how to care for children up to the age of 5 and educate them. The childcare industry expects its employees to have certifications. Participating in certificate 3 childcare courses will allow you to make the most of your time in Australia.
Certificate for Childcare Providers III
In Australia, having a Certificate III in childcare may open several avenues. This class provides students with advanced skills in the care and education of children. Because of the growing need for qualified childcare professionals, this course will help you meet that demand. After completing this program, you will be qualified to work in any childcare setting around the globe.
Certificate 3 in Early Childhood Education Benefits
This Australian certification course offers a number of benefits to its participants. There are several advantages to having a Certificate III in childcare in Perth:
Internship:
Programs leading to a Certificate III in Childcare involve supervised work assignments for students. This enables you to apply your skills and expertise to working with children. You will learn how to work with children and the many types of behaviour that they exhibit. You will collaborate with children from a variety of Australian backgrounds.
You'll hone your skills in providing care and assistance so that you may become an expert. You might perhaps improve your talents with the assistance of this guided training.
Jobs:
This training opens up a lot of doors to great work opportunities. The completion of Certificate III paves the way for employment in the childcare industry. You have the flexibility to work anywhere you choose whether you are an early childhood educator, nanny, or anything similar.
There are other positions available such as assistant in childcare, supervisor of playgroups, assistant in leisure, and assistant in childhood education. These work choices may allow you to advance monetarily while allowing you to pursue your passions.
Skills upgrades:
Your skills in childcare will significantly increase as a result of this training. You will get the knowledge and skills necessary to foster the intellectual, physical, and emotional development of children while adhering to applicable legal restrictions and protecting their health and safety.
You'll also strengthen your knowledge of first aid and care settings, as well as your holistic growth and understanding of various behavioural patterns. Your capacity for effective communication, protection, and caring will all grow as a result of the training.
Personality:
This training in childcare will help you create your own identity. Working with children will be enjoyable for you, and you'll empathise with their concerns. Your potential to form an emotional connection with children will significantly improve. The passage of time will foster growth in your passion, patience, sense of humour, and tact.
You will finish the course with the ability to remain calm, attentive, alert, and active. Your ability to solve problems will improve thanks to the highly qualified Australian professors teaching you in this course. Your physical well-being will increase if you lift youngsters.
Improve Your Knowledge:
You are eligible to enrol in more advanced classes if you already possess a certificate III in early childhood education and care. You will be able to enrol in more advanced childcare classes after completing certificate III, which is a beginner's course. You also have the opportunity to earn a diploma or a certificate of completion (Certificate IV) in Early Childhood Education and Care. Following the completion of certificate III, continuing your education with these advanced classes will prepare you for a career in childcare management.
The childcare industry in Australia is thriving, therefore you shouldn't let this opportunity pass you by. Sign up for some classes in childcare in Perth right away if you have a soft spot in your heart for infants and toddlers. Take advantage of the comprehensive childcare training offered in Australia. Sign up now for these potentially profitable classes.