Top tips for pursuing a career in criminology
8 min read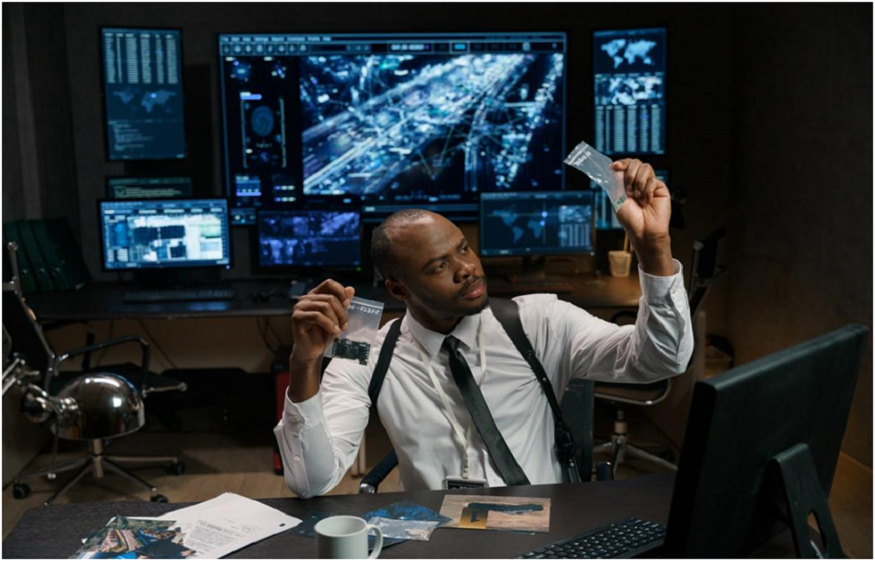 Crimes, fights and injustices are part of a normal society, creating an increased demand for criminologists in our communities. Criminologists use the physiological and sociological concepts they learn in school to maintain peace and stability, defend citizens in their communities and ensure that victims get the justice they deserve. They also help the perpetrators of crime to go through correction and become better members of society.
According to data from studies conducted in 2020, crime rates in Canada have increased by 7.2%, meaning there is a steady job market for anyone pursuing studies or a career in criminology. Based on the most recent reports and forecasts from the US Bureau of Labor Statistics, the demand for criminologists will rise by 8% by 2030. Pursuing a career in this field can open the door to very lucrative and stable employment.
However, as with most fields, starting and building a career in criminology can be challenging if you don't know how to find the right career path. This guide will help clear up your uncertainties by providing you with tips on how to get started.
What do you need to build a career in criminology?
If you want to become a criminologist in Canada, you must first understand the skills that can prepare you for success in your criminology career. Criminologists work with other justice system members to enforce law and order. To perform your duties as expected, you need to be ready to handle the responsibilities that come along with the job. These skills below will come in handy.
Contribution to society
Criminologists are among the most highly respected professionals in society because of their relentless commitment to serving their citizens. They help to bring criminals to justice and make the community a safe place for all. Criminologists can take note of every detail of a crime scene, ensuring the cause of the misfortune does not go undetected. In addition, they help criminals go through rehabilitation to become better members of society.
Communication skills
Criminologists must be able to communicate clearly and give actionable information from the data, images and other types of information they obtain from crime scenes. Furthermore, they must be able to handle victims of crime and address the public or affected families in a composed manner without causing panic, anger or fear.
Leadership skills
This skill is crucial for individuals that ascend to senior positions, as they must coordinate their team members during investigations. Leadership skills are needed when assigning different team members roles in complex cases and guiding them in finding relevant information that can help solve complex issues. You can build and develop these skills as you grow, and you can use what you learn in school, at work and at home.
Critical analysis skills
Criminology professionals spend most of their time researching, evaluating cases and presenting data to the necessary parties. The ability to analyze data quantitatively and qualitatively is essential to their work. They should be able to observe human behavior, address crime independently and help the justice system objectively analyze cases.
Choosing the right career in criminology
1. Find the right specialization
Many people overlook this factor when making a career choice, yet it is essential for their future career success. A degree in criminology opens a gate to multiple fields based on your interests, personal attributes and lifestyle.
For instance, you can become a probation officer if you enjoy counseling people and transforming them into better versions of themselves, or a forensic scientist if you like analyzing information and paying attention to even the most minor details.
Choosing a career that matches your interests and personality is vital because any case you solve as a criminologist can be a worthy challenge or source of frustration for you. Before you learn how to become a criminologist in Canada, conduct your due diligence to ensure you choose the right area of specialization.
2. Academic qualifications
Once you have chosen the field that resonates with your passion and style, it is time to acquire the proper academic credentials. Employers have minimum educational requirements and skills that they believe will help you perform your job competently. You can start your criminology career with only a high school diploma. However, an undergraduate or master's degree in a related field can get you into a better entry-level job in criminology and help you advance faster in your chosen career path. Various institutions can teach you how to become a criminologist in Canada.
Remember, the job market is becoming more competitive every day. Upgrading your educational credentials to a master's level will give you an edge over your peers, making you more competent and equipping you for more senior roles. Always find a way to advance your knowledge to improve your job prospects.
3. Develop your career plan
What is your entry strategy, and what do you want to become in the future? Criminology is a field with many opportunities and options for growth. Whether you see yourself working for the government or in private practice, there is an option for you. Academic institutions have a career office to guide students on how to become a criminologist in Canada and help them define the right path to take early in their careers.
4. Maintain a clean criminal history
A career in criminology demands honesty and trust. As a criminologist, you are expected to serve society's best interests. All your potential employers will do a background check on you to see if you have been convicted of any offenses. Keep a clean criminal record because authorities will not trust a potential criminal to apprehend or correct other criminals.
5. Gain relevant work experience
Internships keep you connected with the best law organizations and equip you with the hands-on skills you will need to grow your career in criminology. Joining a reputable institution such as Wilfrid Laurier will partner you with various law organizations to help you secure an internship faster and save you the stress of having to move from one police station to another looking for an opportunity to serve as an intern.
Career options for criminology graduates in Canada 
Private investigator
Individuals hire private investigators (PIs) to conduct stakeouts and follow individuals to learn more about their movements and activities. They work independently from the police and use their own resources to solve cases. A criminology degree teaches the tactics and insights that help investigators understand the actions of a criminal, making PIs appear more competent and trustworthy to potential clients.
Annual average salary: $50,000
Jury consultant
Jury consultants support the selection and appointment of jurors during court cases. They help legal teams understand the jurors they will face and uncover potential jurors' hidden biases. Jury consultants with a criminology degree can use their knowledge to determine how jurors will respond to situations.
Annual average salary: $74,138
Probation officer
Probation officers ensure that offenders follow the terms of the court and guide them through rehabilitation. They employ various techniques to monitor the offenders and track their progress to ensure safety in the community. A probation officer with a criminology degree uses their knowledge to keep those on probation on track.
Annual average salary: $51,153
Criminology professor
Professors give undergraduate and graduate students lectures on how to become a criminologist in Canada. Some of the programs they teach include sociology, psychology and other related subjects. They also research topics such as environmental criminology and victimization for public use.
Annual average salary: $73,250
Forensic scientist
Forensic scientists help detectives investigate crimes and accidents. They collect trace evidence from the crime scene and record findings to solve cases. They also analyze samples such as hair, body fluids and glass in the laboratory, using techniques such as DNA profiling to identify criminals.
Annual average salary: $64,890
Police detective
Police detectives are responsible for conducting interviews, monitoring suspects and taking down criminals. A good detective needs to understand how criminals think, why they do what they do and how to stop them. Criminology majors always perform well at this job because they can use their in-depth knowledge of criminals to solve their cases efficiently.
Annual average salary: $67,999
Forensic psychologist
Forensic psychologists consult criminals and suspects to review why they commit crimes. They use their knowledge of human psychology to determine whether a suspect has a mental issue and if they are in a good state of mind to stand trial. A criminology degree helps a forensic psychologist consult parties of interest. A degree in psychology could work alongside a degree in criminology in many situations.
Annual average salary: $95,374
Criminal profiler
Criminal profilers utilize their criminology knowledge to predict the movements of regular criminals. They study specific convicts and review their behavior, helping them find other potential suspects. Most degree programs on how to become a criminologist in Canada help students understand the motives and behaviors of criminals in modern society, a skill that is handy in criminal profiling.
Annual average salary: $53,933
Where can you find a criminology job?
Area of residence
Position yourself for a job by choosing your residence carefully. Highly populated areas, low-income provinces and territories and fast-growing cities tend to have higher crime levels, providing more opportunities for criminology graduates than small, higher income provinces. You can more easily find a criminology job in a low-income area, in comparison to an area where the average income is slightly higher.
Job boards
Employers post job openings on online job boards. A simple search on Google will uncover unlimited options, but checking Glassdoor, Indeed and LinkedIn can be a great start.
Where do I start?
As you have seen a glimpse of the limitless career possibilities available for criminologists, you will need to follow a proven roadmap to advance in the field. These steps can give you a head start:
Step 1: Get the right education
Employers always look at the institutions where applicants earned their education to determine the validity of their credentials. Save yourself the frustration of constant rejections by choosing an accredited institution such as Wilfrid Laurier University, which has produced career-ready criminology professionals for 110 years. Wilfrid Laurier University offers online programs to students who cannot commute to campus due to time constraints.
Step 2: Internship
Some studies will allow you to determine how easy it will be for you to get an internship. Some universities work hand in hand with large law organizations, making it easy for their students to find internships. For example, Wilfrid Laurier has a partnership with the Ontario Association of Chiefs of Police, which helps their students to accelerate their career growth. By the time you graduate, you will have enough work experience to transition from school to your dream job.
Step 3: Network and start working
Criminology jobs are not always readily available on job boards, so you must build a network of people who can assist you during the start of your career. You can donate your time to organizations such as the Canadian Association of Elizabeth Fry Society and build your experience in criminology. Also, joining an institution that encourages off-campus activities can expose you to potential employers.
Many people still struggle to find the right career path based on their interests and dreams. Are you a successful criminologist willing to share your story? Tell us about your journey as a criminologist and help a budding criminologist make the right choices.